Recruitment subscriptions
Unlimited. Automated. Effortless.
Join more than

100

NHS trusts and health boards

Receive

3x


as many applications

Reduce cost
per listing by


76%
Flexible and cost effective recruitment solutions
Customers consistently achieve a significant uplift in applications received after moving into subscription, which offers a flexible solution for recruiting the doctors you need throughout the year.
Whatever your budget and size, we have a subscription package to help achieve your staffing objectives.
Unlimited advertising allows you to take a more strategic approach to recruiting doctors - all within a fixed annual cos
Benefits of a subscription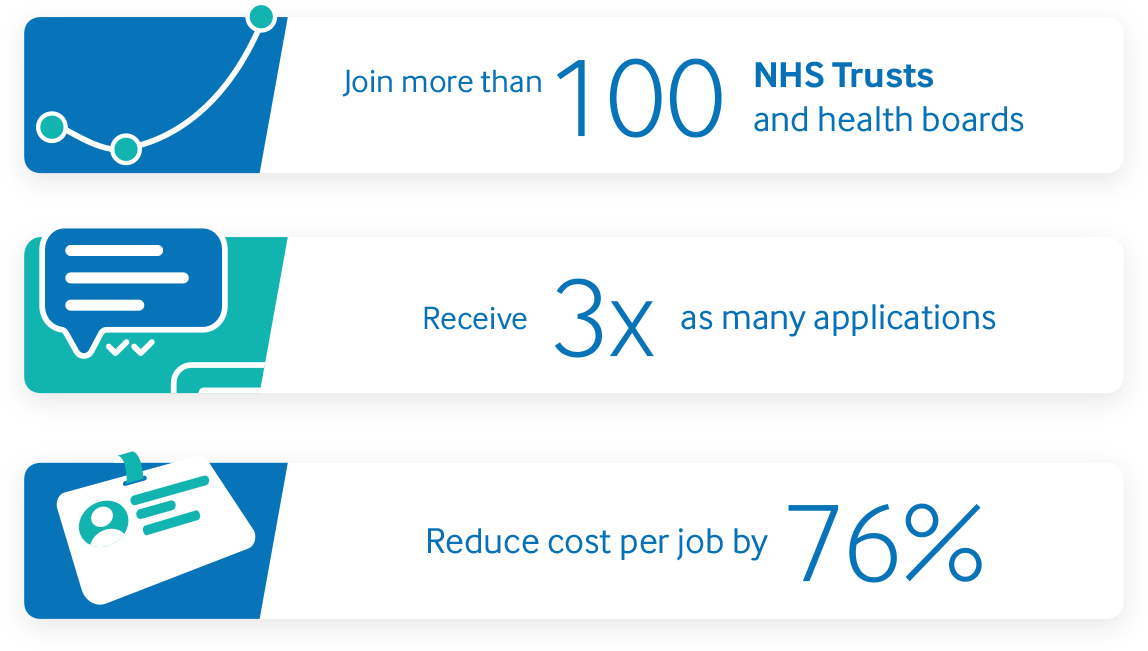 Unlimited online listings
Effortless automatic job posting
Multi-channel campaigns incorporating online, social and print
Support from a dedicated Account Manager
Real-time reporting so you can track effectiveness and ROI
Speed up your recruitment
What our customers say
"Our subscription package gives us much better value for money than buying individual adverts because it allows us to increase the online presence of our medical vacancies and maximise the volume of applications that we get. It is also a much more efficient buying process because the spend only needs to be approved once, only one invoice needs processing each month, and we have visibility of our recruitment spend for the year ahead to help with planning our budget"
Kim Fishlock, East Kent University NHS Foundation Trust
Sales Team
Ruth McKay - 07831 622125
Contact me to discuss subscription options for your organisation
rmckay@bmj.com